MQ
Mobile User Interface Design
Redesign of an application software for green space management as a high fidelity prototype.
IP Syscon is a GIS and CAFM software and service company operating throughout Europe in the field of municipal and public administration as well as private sector clients.
For the current application software - which is used, among other things, in green space management - a modular design concept needed to be developed that would make the existing software more user-friendly. In order to present the new concept and to get a feel for its operation, this concept was to be prototyped for smartphone and tablet, each in portrait and landscape format.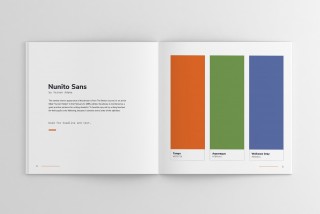 Accessibility
The application is mostly used outdoors. Therefore, it was important that it is still usable even in strong sunlight. This could be achieved by using a high contrast.
Atomic Design
Different components were designed for the prototype, which served as a basis like a custom modular system. Pages can thus be built efficiently and look like they were created from a single piece.
High fidelity prototype
For the presentation of our concept we created a prototype that looked like a finished application. So it was possible for the customer to understand everything perfectly.
MQ is one of the highest quality and most innovative design projects of this year.
Lidia Wübbelmann
team
role
Concept, Design, Prototyping
software